Posts Tagged 'Ona MOVE'
WHAT: Political Prisoner Letter-Writing Dinner
WHEN: 7pm sharp, Tuesday, June 19th, 2018
WHERE: The Base – 1302 Myrtle Avenue Brooklyn, New York 11221 (directions below)
NOTE: The Base is on the ground floor, is wheelchair accessible, and has a gender neutral toilet.
COST: Free
It's rare we get good news in the political prisoner support world, or even the anarchist world as you all well know. But this week NYC ABC was thrilled to find out that Debbie Africa, one of the MOVE 9 women, was released on Saturday, June 16th after serving an abominable 40 years in prison.  WELCOME HOME DEBBIE! You can support Debbie at patreon.com/move9
This week NYC ABC will be writing to anarchist prisoner Eric King, who certainly feeds off of news of fellow political prisoners to keep his fire burning while inside. Eric is a vegan anarchist prisoner serving a 10 year sentence for an attempted firebombing of a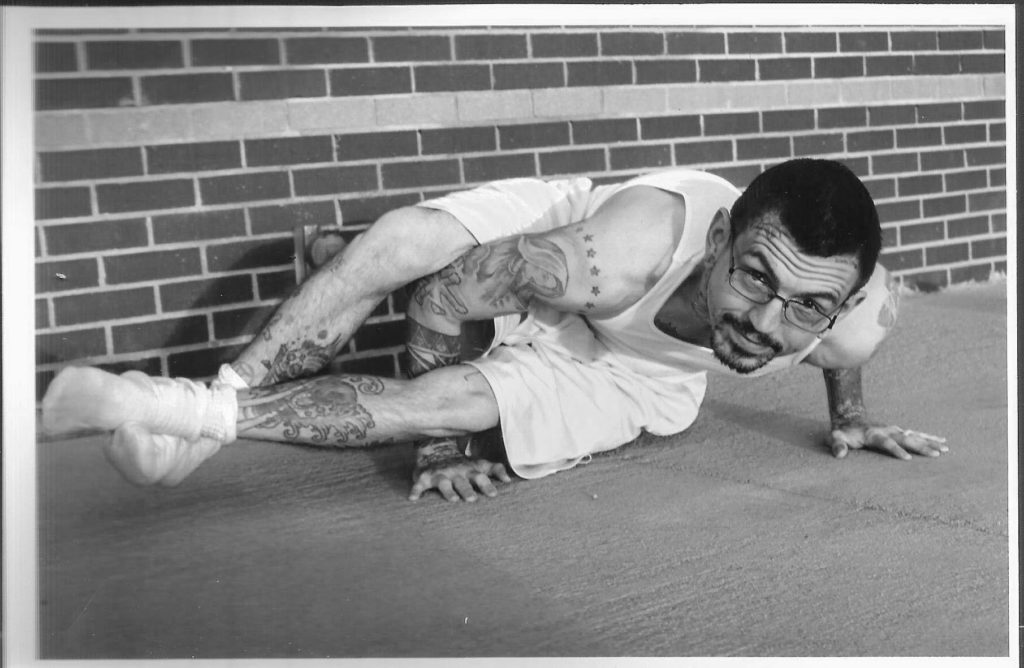 government official's office in Kansas City, Missouri in September 2014. Eric was charged with throwing a hammer through a window of the building, followed by two lit Molotov cocktails. The criminal complaint states that both incendiary devices failed to ignite. The second annual International Day of Solidarity with Eric King is coming up on June 28th so we encourage folks to send him a card or letter and spread the word about him if not already doing so. More information can be found at supportericking.org.
If for what ever reason you can't make it out to write Jeremy in the company of fellow anarchists and vegan food, we hope you'll still find some time to write to Eric here:
Eric King # 27090045
FCI Florence
Federal Correctional Institution
Post Office Box 6000
Florence, Colorado 81226
WHAT: Political Prisoner Letter-Writing Dinner
WHEN: 7pm sharp, Tuesday, September 16th, 2014
WHERE: CAGE – 83A Hester Street (UPSTAIRS) New York, New York 10002 (directions below)
COST: Free
It's been a busy couple of weeks since our last political prisoner letter-writing dinner. We hosted Running Down the Walls 2014 and folks from our collective are preparing to attend a North American Anarchist Black Cross conference in Colorado. Meanwhile, Raytheon the United States government continues to try and convince the world that plans to start new wars in Northern Iraq and Syria are justified and desirable. In that same period of time, one of our imprisoned MOVE 9 comrades was again denied parole. So it is on the MOVE 9 prisoners NYC ABC focuses our next dinner. We are also very fortunate to have a member of the campaign to Free the MOVE 9 coming to give background on the case and updates on the prisoners.
The MOVE 9 are innocent men and women who have been in prison since August 8, 1978, following a massive police attack on MOVE at their home in the Powelton Village neighborhood of Philadelphia. This was seven years before the government dropped a bomb on MOVE, killing 11 people, including 5 babies. For more information on the MOVE 9, visit http://onamove.com/move-9 and for more information on the campaign to secure parole for them, check out http://move9parole.blogspot.com
If for some bizarre reason you can't make it to dinner, please write to the remaining MOVE 9 prisoners from home. Their addresses are:
Charles Sims Africa #AM4975
SCI Dallas
1000 Follies Road
Dallas, Pennsylvania 18612-0286
Debbie Sims Africa #OO6307
SCI Cambridge Springs
451 Fullerton Avenue
Cambridge Springs, Pennsylvania 16403
Delbert Orr Africa #AM4985
SCI Dallas
1000 Follies Road
Dallas, Pennsylvania 18612-0286
Edward Goodman Africa #AM4974
SCI Mahanoy
301 Morea Road
Frackville, Pennsylvania 17932
Janet Holloway Africa #OO6308
SCI Cambridge Springs
451 Fullerton Avenue
Cambridge Springs, Pennsylvania 16403
Janine Phillips Africa #OO6309
SCI Cambridge Springs
451 Fullerton Avenue
Cambridge Springs, Pennsylvania 16403
Michael Davis Africa #AM4973
SCI Graterford
Post Office Box 244
Graterford, Pennsylvania 19426-0244
William Phillips Africa #AM4984
SCI Dallas
1000 Follies Road
Dallas, Pennsylvania 18612-0286
Categories:
What We Do
Charles Africa, Charles Simms Africa, Chuck Africa, Debbie Africa, Debbie Simms Africa, Del, Del Africa, Delbert Africa, Delbert Orr Africa, Edward Africa, Edward Goodman Africa, Janet Africa, Janet Holloway Africa, Janine Africa, Janine Philips Africa, Michael Africa, Michael Davis Africa, Mike Africa, MOVE, MOVE 9, Ona MOVE, RDTW, RDTW2014, Running Down The Walls, William Africa, William Philips Africa